FreeGo2 Firmware Upgrade.
Upgrade the firmware from the FreeGo2 Controller is a simple proces.
Start with downloading the application (Freego2 Firmware Update.) and download the new Firmware File.
Please connect your device (laptop, etc) to electrical main power, to ensure the writing proces will not be interruppted by low power battery.
run the application at your device.   this screen appears..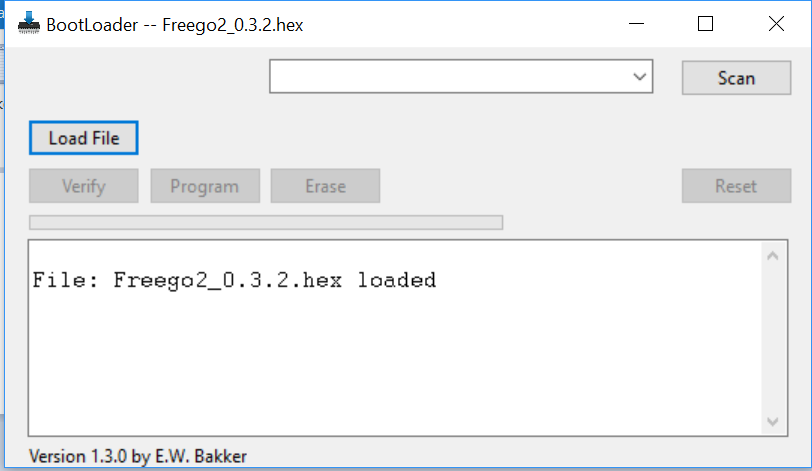 First press scan, to catch your module.  

.
Then push Load file.

  navigate to the downloaded FirmFile.
the firmfile looks like this:

when loaded push Program button

then the update starts at a small time the programming is ready.
that's all